How it works
We build a device to your specification, install an OS on it and ship it to you typically on the same day.
If you order before 17:00, we will drop off the order with PostNord on the same day. If you choose UPS, your order will be picked by a driver on the next business day.
Order process
If you have questions about hardware/OS compatibility or don't know what you should buy, check Knowledge Base or shoot us an email to support@teklager.se 
Place an order through the webshop. At the checkout, total price including shipping (if applicable) and VAT (if applicable) will be displayed. 
We double-check that the hardware+OS configuration you chose is compatible. If you make a "strange" choice, we will email you to confirm. 
We build your router, install the OS, flash a new BIOS (APU only), configure WiFi (if applicable), boot it and make a few QA checks to verify that everything works as it should. 
We drop off your order at a PostNord service point after 17:00, or it gets picked up by UPS the next business day. You may also choose to pick up your order in person at Catalinavägen 5, Täby, after 19:00 (please email us to arrange pickup). 
You get a tracking link via email after the order is shipped so you can follow the delivery. 
 
Packaging
We don't have fancy product packaging. We pack orders in plain cardboard boxes with crumpled paper or bubble wrap as filler. For larger orders, we often reuse boxes from our suppliers. 
Boxes are safe and secure, but may not inspire fancy unboxing videos :-) 
Here are a few examples of how typical orders for single units look like.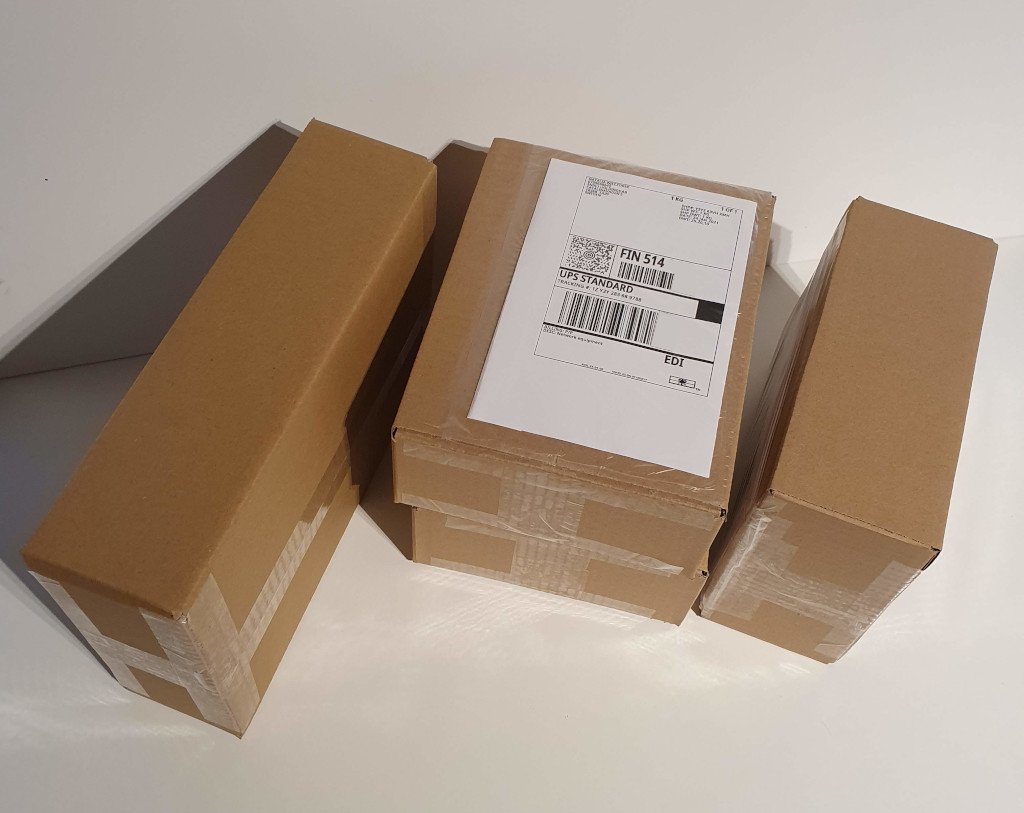 Additional notes
If you order more than 10 units, we can flash a custom OS, or restore your config on the router, so it ships ready to be installed. Other similar services and customizations are possible for bulk orders.
If you need more than 10 units or a non-standard OS, shipping may be delayed to the next day.
We can customize routers by laser engraving your logo or information on the enclosure.