Installing SSD module into an APU board
Posted by Natalia Wieczorek on 
Step 1: find the port marked as "mSata". The 3 extension ports look exactly the same, but the SSD will work only in the one marked as mSata. 
Inset the SSD module card at an angle. Don't try to align it flat at this point yet.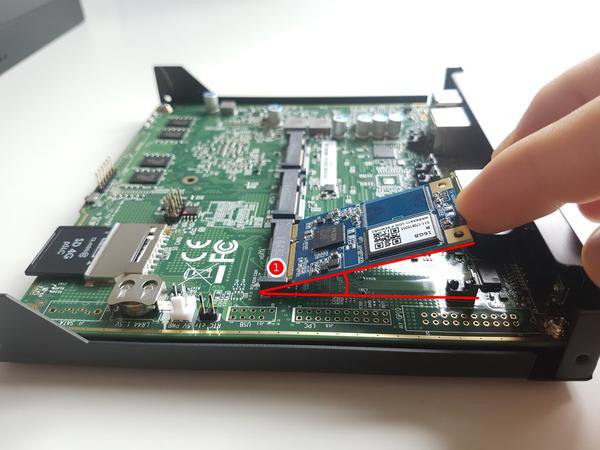 Step 2: Push the card in, still holding it at an angle. The golden part should go in.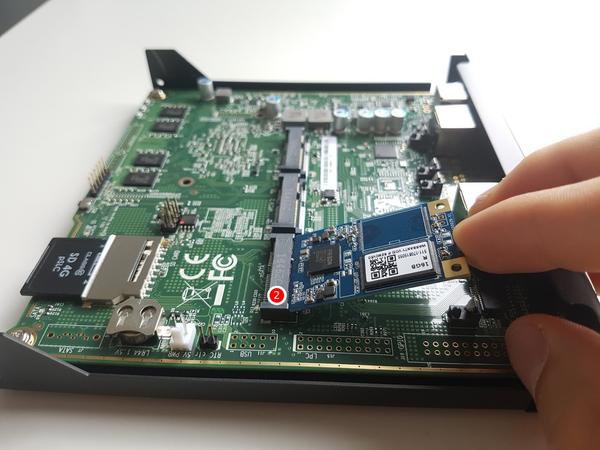 Step 3: push it down, and make sure the card latches well.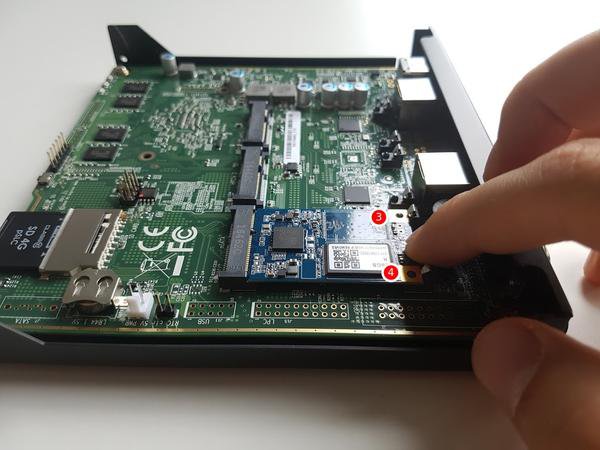 Make sure that the card is well installed. You may want to bend the metal latches slightly, to make sure they hold the card in place. We have recently had 2 clients report that SSD got knocked out of the slot during transport.