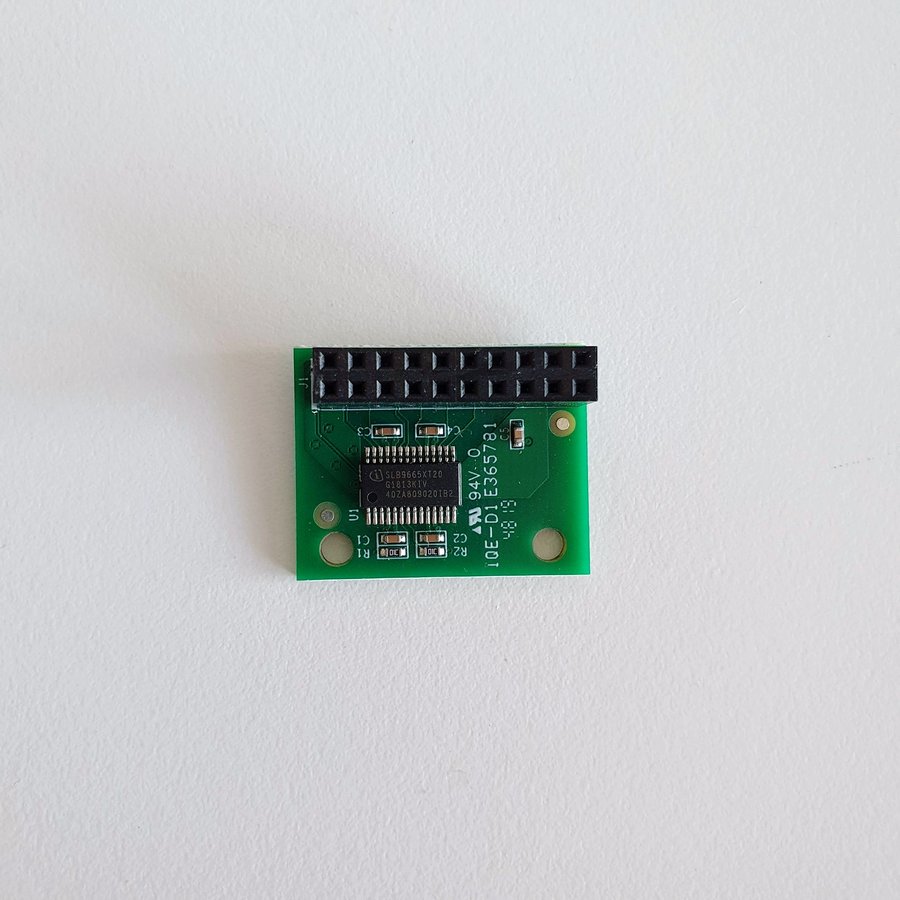 | | |
| --- | --- |
| Compatible with | |
| Manufacturer | PC Engines |
| Weight | 0.015 kg |
TPM2 module for APU2 reviews
APU2_TPM2
https://teklager.se/en/products/router-components/APU2_TPM2_module_tpm1a
TPM2 module for APU2
88
SEK
88
SEK
2099-01-01
Product in stock. Orders made before 17:00 are shipped on the same day within Sweden. International orders are shipped on the next business day.
This is a Trusted Platform Module 2.0 (TPM 2.0) for APU2 boards. 
Compatible with: 
APU2E4
APU2E5
APU2D4
APU2C4
APU2C2
doesn't work with other boards.
TPM2 is still in it's early days. Major router operating systems don't make use of it yet. 
OpenWRT has partial support. We tested it on Debian.
More information about TPM: https://en.wikipedia.org/wiki/Trusted_Platform_Module
It's intended for people interested in security that want to play with it :-)