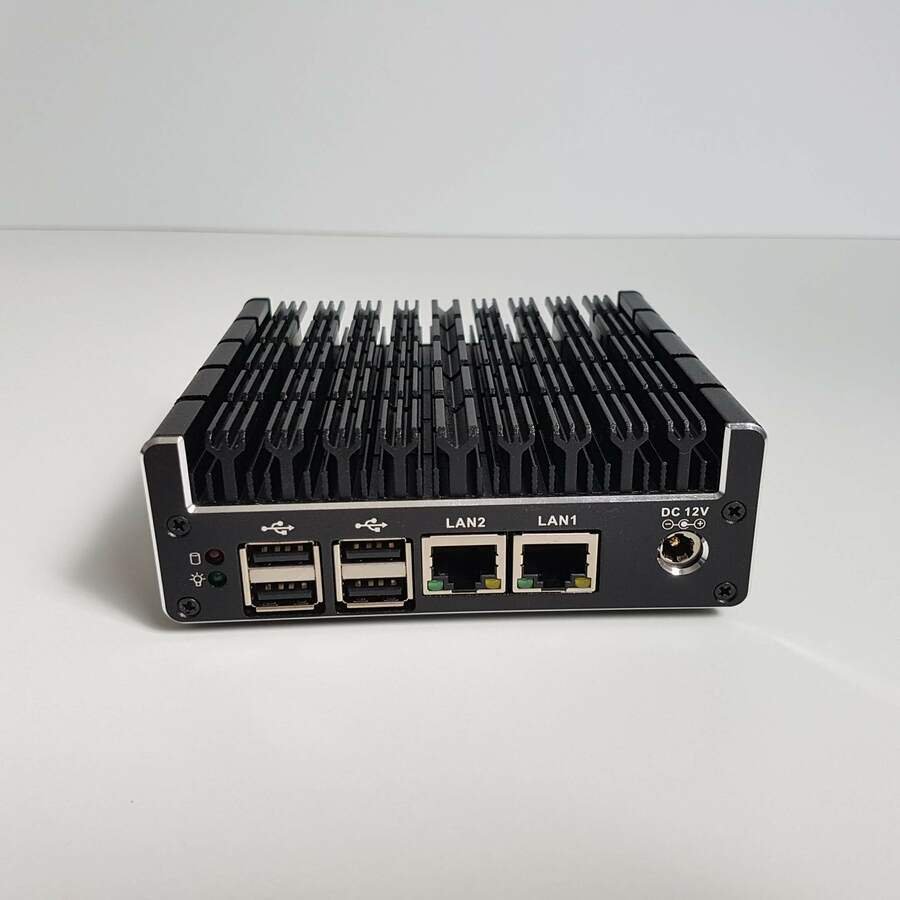 | | |
| --- | --- |
| Compatible parts | View compatible parts |
| Supported operating systems | pfSense® CE, OPNSense, OpenWRT and all other router systems are supported |
| CPU | Intel J3060 dual-core. Up to 2.48 GHz |
| Memory | 4 GB DDR3L 1333/1600Mhz (max 8G) |
| Storage | 1x mSATA - 16GB SSD installed |
| NICs | 2x Intel i211-AT 1Gbps |
| Ports | 2 NICs, 2 USB 3.0, 4x USB 2.0, RJ45 Serial, 2x HDMI |
| Graphics | Intel HD Graphic card |
| Power consumption | ~7W |
| Cooling | Passively cooled |
| Dimensions | 115 x 107.5 x 39 mm |
| Other | doesn't support WIFI |
| Weight | 0.910 kg |
| Manufacturer | Yling |
TLSense J3060 reviews
TLSENSE-J3060
https://teklager.se/en/products/routers/tlsense-J3060
TLSense J3060: 2x Gigabit LAN, Intel Celeron J3060,
2,567
SEK
(
3,208.75
incl. SE 25% VAT)
2,567
SEK
2099-01-01
Product is currently out of stock.
TLSense J3060 is a dual-port, small form factor appliance; its performance is between APU and the full-size TLSense routers. 
Routing performance is significantly better than APU. It routes full gigabit on pfSense 2.5.2 and OPNsense without any configuration tweaks.
OpenVPN performance is similar to APU - about 100Mbit/s. If you are planning to build a high-performance VPN gateway, consider the full-size routers. 
It's a versatile appliance that can be configured as a firewall, router, VPN client, DHCP Server, DNS server, etc. In addition, it has an HDMI port, which makes it possible to use as a media server or similar.
Included in the box
1 x router (as specified above)
1 x Power adapter (12V, 4A) - EU cable.
1 x VESA mount (can be used to mount the router to a wall)
Tips:
There's a SATA port on the motherboard, but there's no space in the enclosure for an additional 2.5 inch SATA drive. If you need more space, consider full-size TLSense routers.
Use the HDMI port to enter into BIOS. (press F11 at boot)
Comparison to other models offered in the store
This is a 2-port model with a dual-core J3060 CPU. Note, the 4 port model has a quad-core J3160 CPU. 
Smaller than APU, and much smaller than the full-size TLSense routers: 115 x 107.5 x 39 mm
Better routing performance than APU - full gigabit in pfSense/OPNsense without configuration tweaks.
Much slower OpenVPN performance than full-size TLSense routers (only relevant if you plan to run OpenVPN client on it)
This model does not work with WiFi cards offered in the store. (no PCI interface).
Very low power consumption - similar to APU. 
Memory can be extended to 8GB (APU supports up to 4GB)