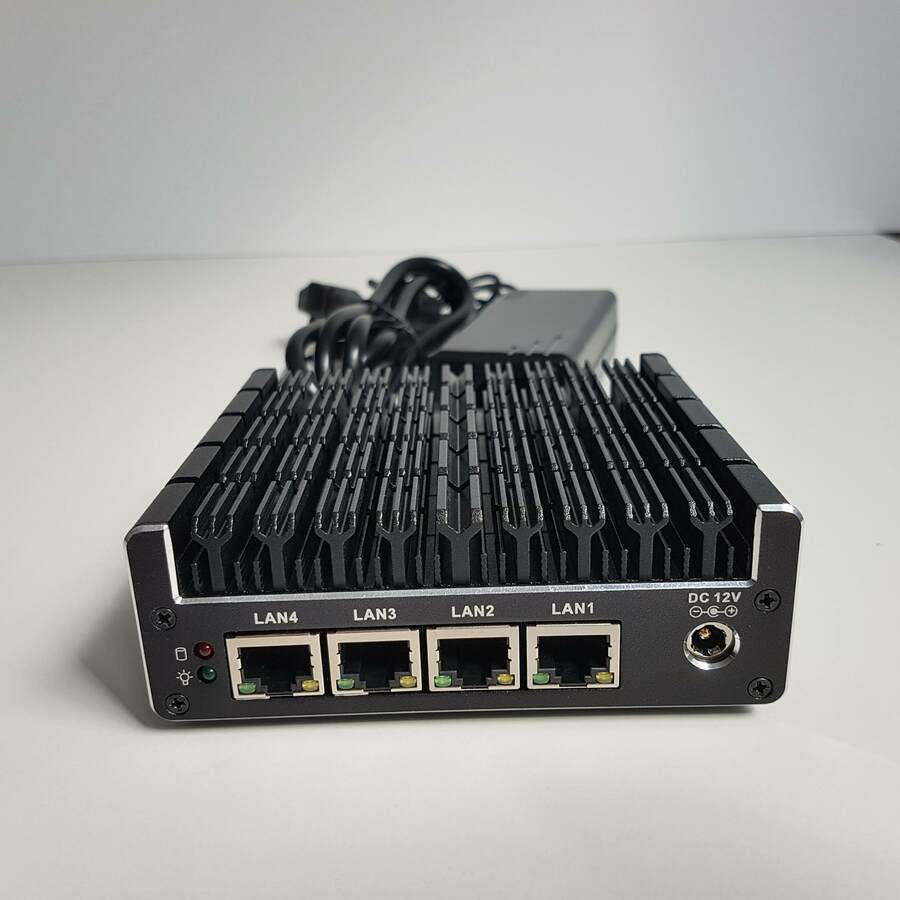 | | |
| --- | --- |
| Operating system | pfSense® CE, OPNSense, IPFire, OpenWRT and all other router systems are supported. |
| CPU | Intel J3160 Quad Core 2.24Ghz |
| Memory | 4 GB DDR3L 1333/1600Mhz (max 8G) |
| NICs | 4 Intel i210-AT 1Gbps |
| Storage | 1x mSATA - 16GB SSD installed |
| Graphics | Intel HD Graphic card |
| Power consumption | 7W (idle) - 10W(max) |
| Ports | 4 NIC, 2 USB 3.0, RJ45 Serial, 2x HDMI |
| Cooling | Passively cooled |
| Dimensions | 115 x 107.5 x 39 mm |
| Other | doesn't support WIFI cards sold in the store |
| Weight | 0.910 kg |
| Manufacturer | Yling |
TLSense J3P4 reviews
TLSENSE_J3P4
https://teklager.se/en/products/routers/tlsense-J3P4-intel-J3160
TLSense J3P4: 4x Gigabit LAN, Intel Celeron J3160, 4GB RAM,
2,900
SEK
2,900
SEK
2099-01-01
Product in stock. Shipping today for orders made before 18:00.
TLSense J3P4 is a small form factor appliance that can be configured as a firewall, router, VPN client, DHCP Server, DNS server, etc. You can install additional software packages, enabling IPS/IDS, and other functionality.
We will preload this appliance with an operating system of your choosing. Hardware supports pfSense®, OPNSense, IPFire and other router operating systems.
Included in the box
1 x router (as specified above)
1 x Power adapter (12V, 4A) - EU cable.
1 x Wall / behind-the-screen mount.
Advantages over competing hardware products
Completely silent. 0 dB - passively cooled. No moving parts.
Small: 115 x 107.5 x 39 mm
Very low power consumption - 7W-15W 
Very high throughput - Full Gigabit (on all tested Operating systems)
CPU has built-in encryption support (AES-NI), allowing for high VPN throughout.
Full 1 Gigabit routing under pfSense 2.4 (CPU load about 0.4)