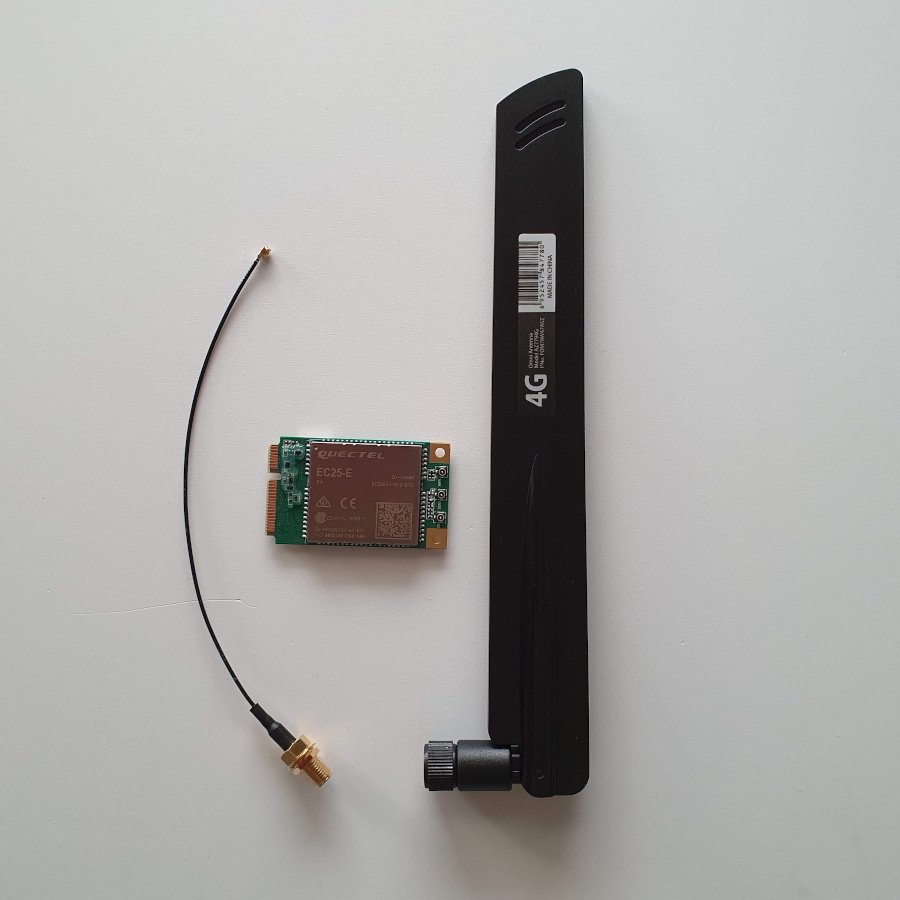 | | |
| --- | --- |
| Compatible with | |
| Manufacturer | Simcom |
| Weight | 0.080 kg |
Simcom SIM7600G-H LTE kit reviews
SIM7600G-H
https://teklager.se/en/products/router-components/Simcom-SIM7600G-H
Simcom SIM7600G-H LTE kit
860
SEK
860
SEK
2099-01-01
Product in stock. Orders made before 17:00 are shipped on the same day within Sweden. International orders are shipped on the next business day.
1x Simcom-SIM7600G-H
1x LTE antenna
1x LTE pigtail
SIM7600G-H chip isn't locked to any region. It works globally.
This modem works well with OpenWRT in QMI mode. It achieves about 100Mbit/s in practice.
It also works in OPNSense and pfSense in PPP mode. 
Consider buying an additional antenna to increase the bandwidth. 
Note about installing this modem in TLsense devices.
Note, this modem has chips on top and bottom. In TLsense, the modem doesn't have enough space because of the extra motherboard standoff. See the last photo. If you want to use this modem in TLsense we suggest removing the standoff with pliers as shown in the video: https://www.youtube.com/watch?v=5ahAHPmmCVY 
The standoff can be safely removed, but please be careful not to damage chips around it. Use pliers and turn the standoff around and side-to-side. It will come off. Another option is to dremel or drill the aluminum stub circled on the photo, but that's not recommended because it's easy to damage the motherboard. 
Alternatively, you can consider buying an external TRB140 modem
This is not a problem in APU, as it doesn't have this extra standoff.