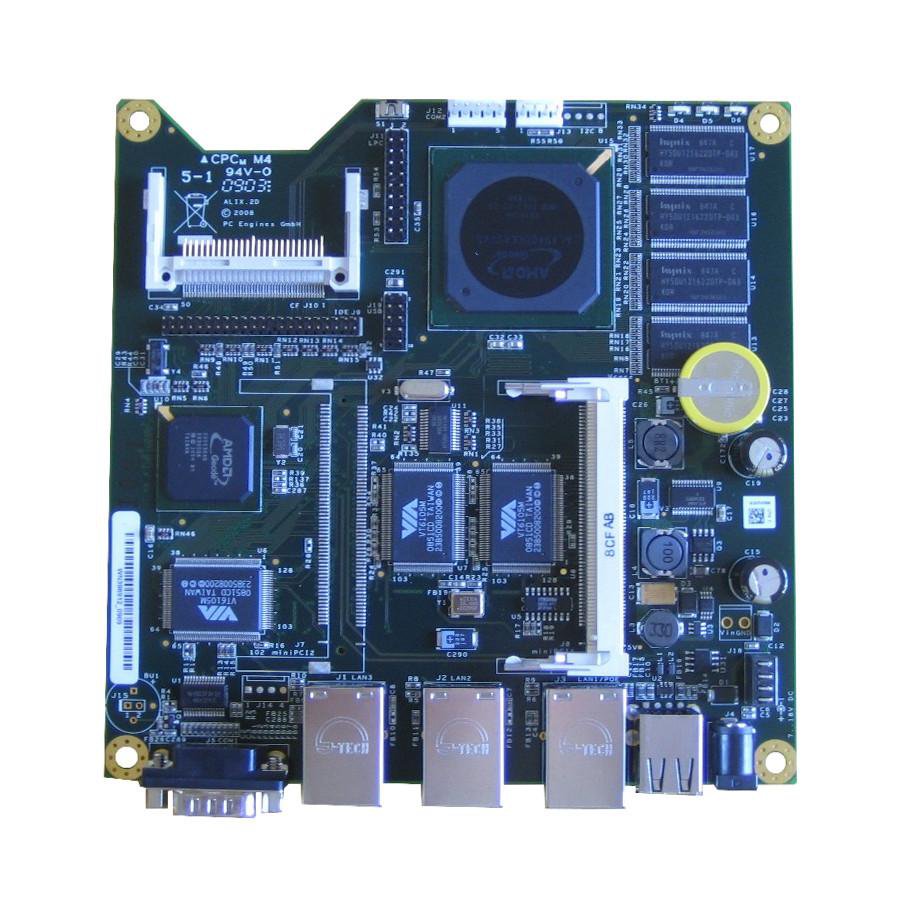 | | |
| --- | --- |
| Compatible with | |
| Manufacturer | PC Engines |
| Weight | 0.245 kg |
ALIX 2D13 - 3 LAN, 256MB RAM, 500 Mhz CPU reviews
PC_ENGINES_ALIX2D13
https://teklager.se/en/products/router-components/pc-engines-alix-2d13
ALIX 2D13 - 3 LAN, 256MB RAM, 500 Mhz CPU
800
SEK
800
SEK
2099-01-01
Product in stock. Orders made before 18:00 are shipped on the same day within Sweden. International orders are shipped on the next business day.
We have 1 ALIX board in stock, just in case someone needs it. It comes with 4GB CompactFlash module, WLM200NX WiFi card and power adapter. Contact us for more details.
Previous generation technology. Not recommended for new builds - consider APU2 or APU3 instead - much better performance for similar price.
We have one in stock, but we recommend you not to buy it.
Applications: Thin clients, kiosks, industrial user interface, wireless routers, firewalls, special purpose network devices
CPU: 500 MHz AMD Geode LX800
DRAM: 256 MB DDR DRAM
Storage: CompactFlash socket, 44 pin IDE header
Power: DC jack or passive POE, min. 7V to max. 20V
Three front panel LEDs, pushbutton
Expansion: 1 miniPCI slot, LPC bus
Connectivity: 3 Ethernet channels (Via VT6105M 10/100)
I/O: DB9 serial port, dual USB port
Board size: 6 x 6" (152.4 x 152.4 mm) - same as APU2/APU3
Firmware: tinyBIOS
Operating system and application stored on CompactFlash
Compatible with the 3 Port Enclosure available in store.
Compact flash cards and AC adapters for this boards are available upon request.