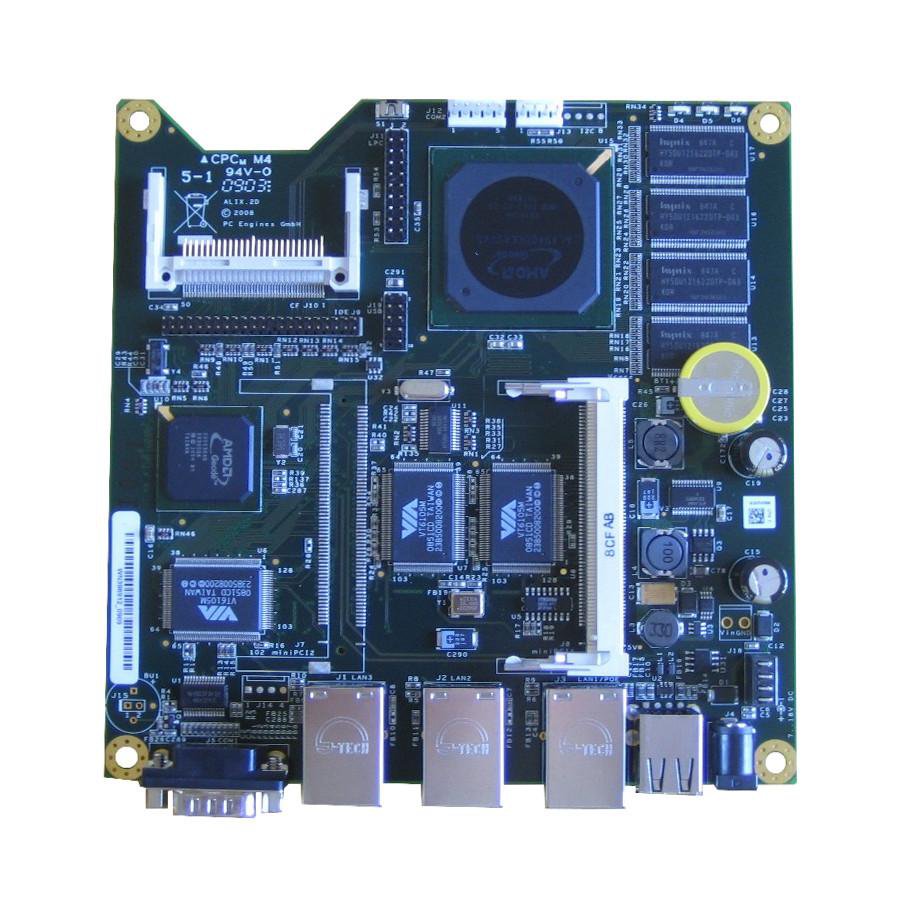 | | |
| --- | --- |
| Compatible with | |
| Manufacturer | PC Engines |
ALIX 2D13 - 3 LAN, 256MB RAM, 500 Mhz CPU reviews
ALIX 2D13 - 3 LAN, 256MB RAM, 500 Mhz CPU
1,200 kr
Product not in stock - shipping to clients on the day of the delivery.
Previous generation technology. Not recommended for new builds - consider APU2 or APU3 instead - much better performance for similar price.
Applications: Thin clients, kiosks, industrial user interface, wireless routers, firewalls, special purpose network devices
CPU: 500 MHz AMD Geode LX800
DRAM: 256 MB DDR DRAM
Storage: CompactFlash socket, 44 pin IDE header
Power: DC jack or passive POE, min. 7V to max. 20V
Three front panel LEDs, pushbutton
Expansion: 1 miniPCI slot, LPC bus
Connectivity: 3 Ethernet channels (Via VT6105M 10/100)
I/O: DB9 serial port, dual USB port
Board size: 6 x 6" (152.4 x 152.4 mm) - same as APU2/APU3
Firmware: tinyBIOS
Operating system and application stored on CompactFlash
Compatible with the 3 Port Enclosure available in store.
Compact flash cards and AC adapters for this boards are available upon request.