pfSense wireless router
This article has been last updated on June 30, 2019.
So you want to have a Wi-Fi access point in your pfSense box? 
The first thing you need to know about setting up pfSense as a Wi-Fi router is that pfSense supports a limited number of wireless cards. And there's even more limited number of well working cards. So if you want to have solid WiFi with pfSense you have to choose your hardware carefully.
pfSense 802.11n support
pfSense supports WiFi standard up to 802.11na (2.4Ghz and 5Ghz), if you have an adapter that works well. Some 802.11n adapters are detected as 802.11g and won't work at full speed. Some cards will work only as a client, while you want to use it as an access point.
We have tested pfSense with WLE200NX and achieved about 130Mbit/s throughput using 5Ghz, and channel 36. This is a very good result for pfSense. Other cards often achieve less than half of this speed.
pfsense Wi-Fi 802.11ac support
There's currently zero support for 802.11ac in pfSense, and it's likely not going to change any time soon. 
pfSense is based on FreeBSD, and that operating system doesn't have any support for the more recent WiFi standards. All router Operating Systems based on BSD (OPNSense, pfSense, etc) have this limitation. If you must have 802.11ac support then we have 2 recommendations:
Get an external Access Point and connect it to your pfSense box
Switch to Operating System based on Linux such as OpenWRT or IPFire
Dual Band Support
pfSense works with 2.4Ghz and 5Ghz bands. You can have both at the same time, but you need 2 cards, one for each band. Some cards support both 2.4Ghz and 5.0Ghz such as WLE200NX (Atheros AR9280) but not simultaneously. Only one band can operate at the same time.
Currently, there are no cards supported and working in pfSense that will operate in both bands concurrently.
Should you use pfSense as an Access Point
It depends on your expectations. If you are OK with 802.11na support, and throughput up to 130Mbit/s then pfSense will work fine for you. 
If you need 802.11ac support and/or higher throughput, then you should get an external access point or reconsider your choice of the operating system. OpenWRT works great with 802.11ac and achieves about 600Mbit/s in real life. 
Often your pfSense firewall is located in a place that is not optimal for a wireless access point such as basement or storage. In those cases, we recommend getting an external access point that can be located in a more central position in the building.
Best pfSense wireless cards
Here at TekLager we have tested many different wireless adapters with pfSense and found one that works well.  
Compex WLE200NX is a Dual-band MIMO 2x2 adapter that works well in 802.11an and 802.11gn mode on both 2.4Ghz and 5Ghz bands. It's based on Qualcomm Atheros AR9280 chip and in our tests it performs at about 130Mbit/s. 
pfSense wireless appliance
If you have made up your mind, then you can get the WLE200nx wifi kit, which includes card, 2 antennas, and 2 pigtails and either use it with your own router or get any of the routers we have in the store.
Remember that if you would like to have both 5Ghz and 2.4Ghz networks you will need to purchase 2 kits.
If you just get a wifi kit, then you will have to setup it yourself. See this other article we wrote about setting up pfSense as an access point.
---
Below you will see wle200nx wifi kit and 3 recommended pfSense appliances that work well with wireless. If you purchasem them together, we will install and configure it for you.
WLE_200NX_WIFI_KIT
https://teklager.se/en/products/router-components/wle200nx-wifi-kit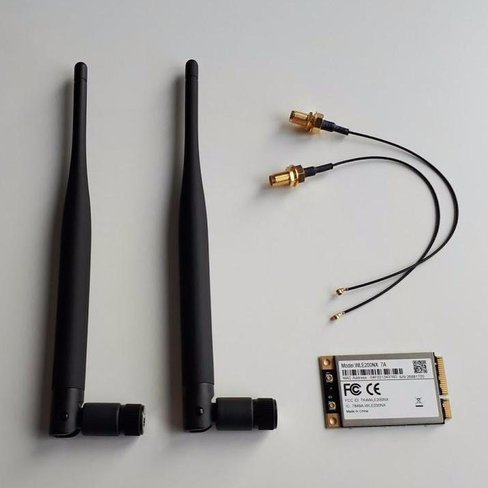 PC_ENGINES_APU2D0_ROUTER
https://teklager.se/en/products/routers/pc-engines-APU2D0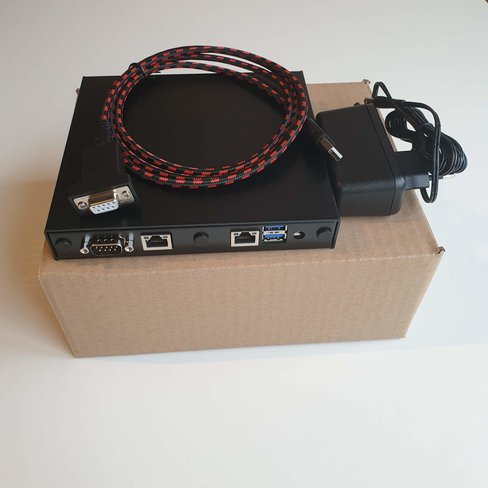 PC_ENGINES_APU2D4_ROUTER
https://teklager.se/en/products/routers/apu2d4-router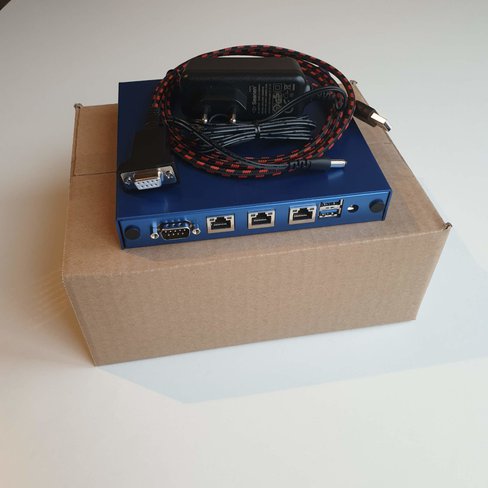 TLSENSE-i5-4200U
https://teklager.se/en/products/routers/tlsense-i5-4lan