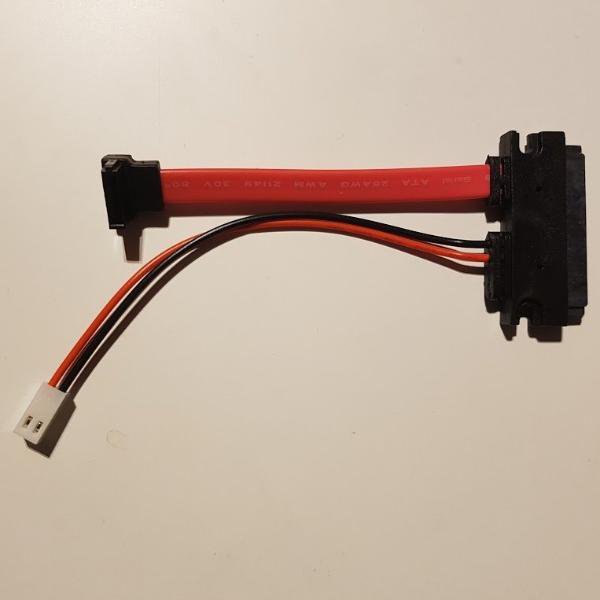 | | |
| --- | --- |
| Compatible with | |
| Manufacturer | Li Fa Shun / iCablelink |
SATA data + power cable reviews
SATA data + power cable
39 kr
Product in stock. Shipping on August 4.
This is an optional cable for clients that want to connect a full size HDD/SDD or even CD-ROM to the APU board.
It's not required if you are getting the mSata drive. This is only for the regular, full sized, additional devices. You may want to get it if you are planning on adding additional storage to your system.
This cable has a special 2-pin power connector suitable for APU boards. 
There's enough space in the standard enclosure for one 2.5 inch drive.